<![if !vml]>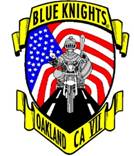 <![endif]>           <![if !vml]>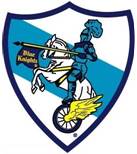 <![endif]>
Blue Knights® International
Law Enforcement Motorcycle Club, Inc.
California VII Chapter – Founded 1991
Locke Ride – "Al the Wop's" on the Delta in Locke, California
2022 Annual Locke Ride
June 26, 2022 @ 10:30AM
(Sunday after Father's Day)
The Blue Knights® International Law Enforcement Motorcycle Club, Inc. Chapter California VII (7) once-again will gather for the annual and traditional "Locke Ride" which is both a group ride and a destination ride for Sunday lunch.  Held since 1996 this has been a tradition for our Chapter and has been popular for adjacent Blue Knights Chapters and guests as well. 
This is a "No Host" event.  Please let me know if you plan on attending so I can make sure that our reservation (now set at twenty) is accurate.
We will be departing from the Shell Station on Hillcrest Avenue in Antioch very near to
Highway 4. The address of the Shell Station is 2701 Hillcrest Avenue, Antioch California 94531. I will be arriving close to 10:30AM making sure that my motorcycle is "topped off" for the ride to Locke.
We hope to leave very close to 11AM on Sunday for a very leisurely ride across the Antioch Bridge (toll required and I believe it's $6.00 now and there is no "toll-taker") along the "river road" Highway 160 to the little historic town of Locke.
<![if !supportLineBreakNewLine]>
<![endif]>
For Questions regarding BKCA7 contact:
Todd Farris – President – ToddFarris@Comcast.net (415) 847-6108
Michael J. Wozniak – Vice President - Michael@Wozniak.com  – 510-483-8858
Tim Sianez – Secretary-Treasurer tim.sianez@sbcglobal.net